Water slides can be a fantastic way to cool down on the scorching summer days! Enjoy getting wet by going on these fun rental water slides as well as water bounce houses.
Rentals of water slides can be great fun. They're fast and they cool you off fast. Children will line up to rent these large well-lit slides. Renting a water slide requires electricity and a water hook-up. The hose and cord can be provided, and in as long as they're within 50 feet.

There are a variety of colors and options of big and small water slides. Make sure you choose one that is suitable to the age of your youngsters and the number of guests. Most slides can accommodate between 10-20 guests, provided they're willing to wait for a few minutes. Although smaller children might be scared of slides that are tall however, our slides can accommodate up to 10-20 people.

Our slides will be secured with stakes or sandbags to ensure they are secure in light winds.

We are sure that no matter what water slide you rent from us, you will be happy and want to rent again in the near future!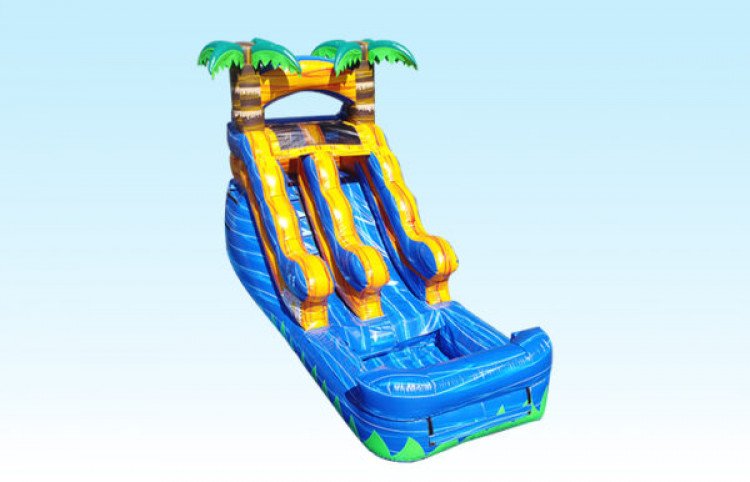 12 Foot Tropical Water Slide
from $249.00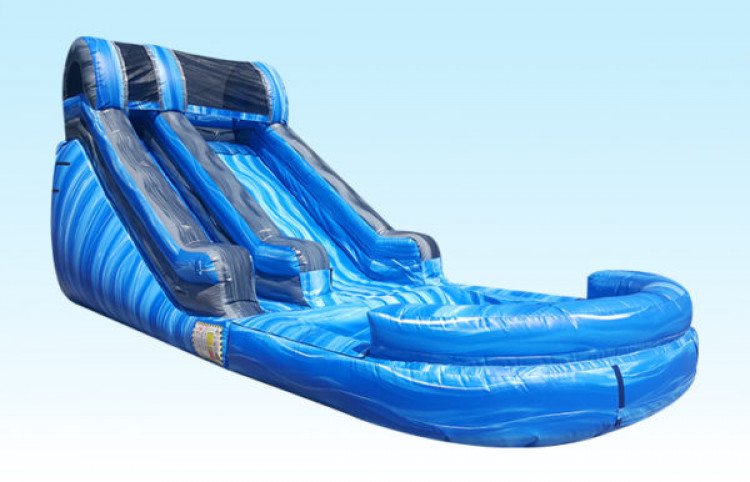 14 Foot Blue Crush Slide
from $289.00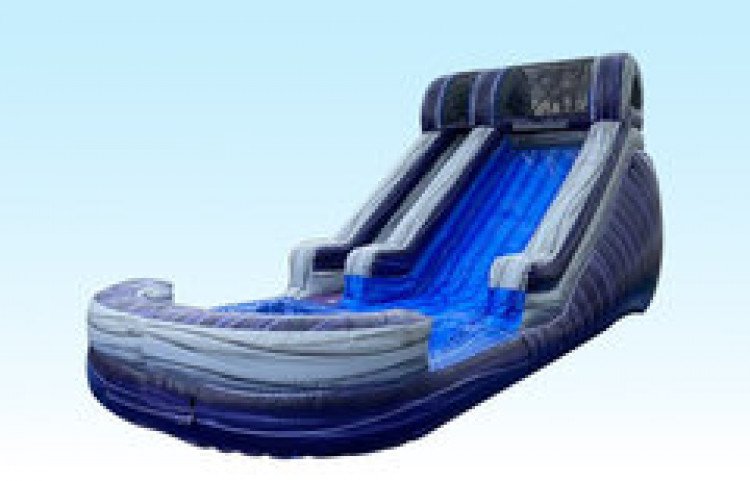 14 Foot Elite Purple Slide
from $289.00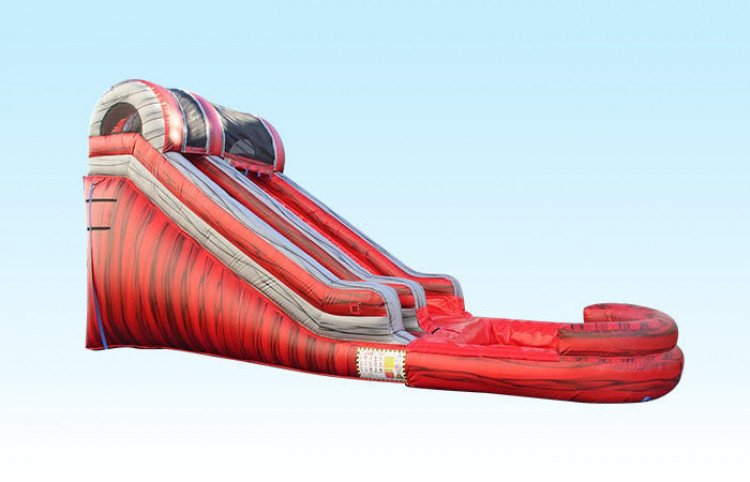 14 Foot Fire Red Slide
from $289.00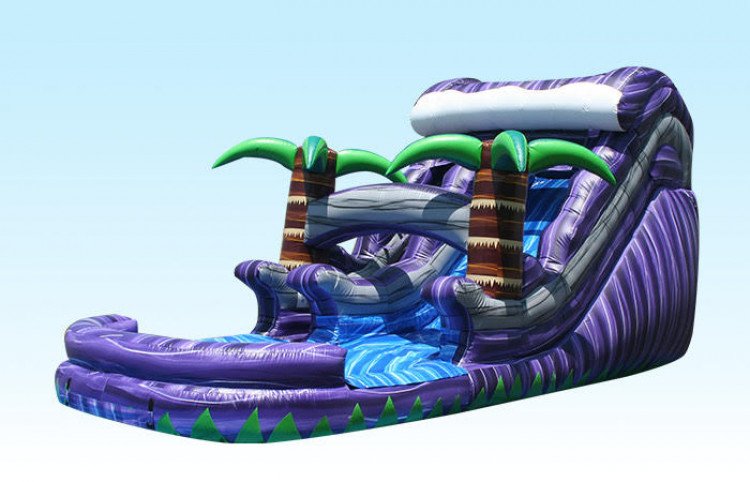 14 Foot Purple Splash Slide
from $289.00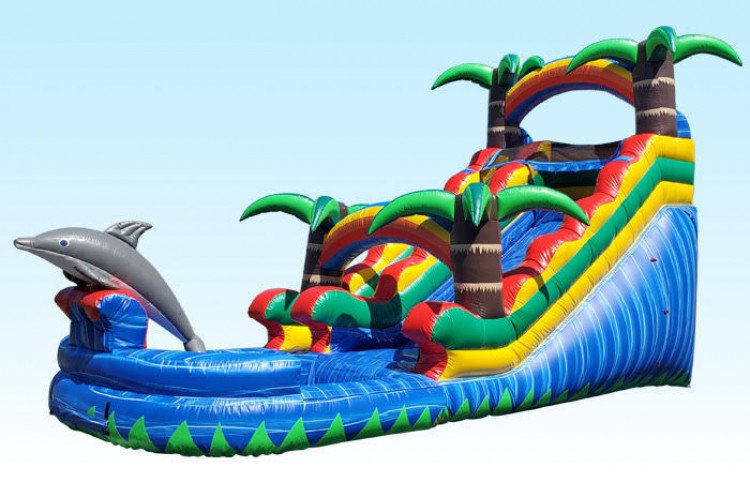 15 Foot Dolphin Splash Slide
from $299.00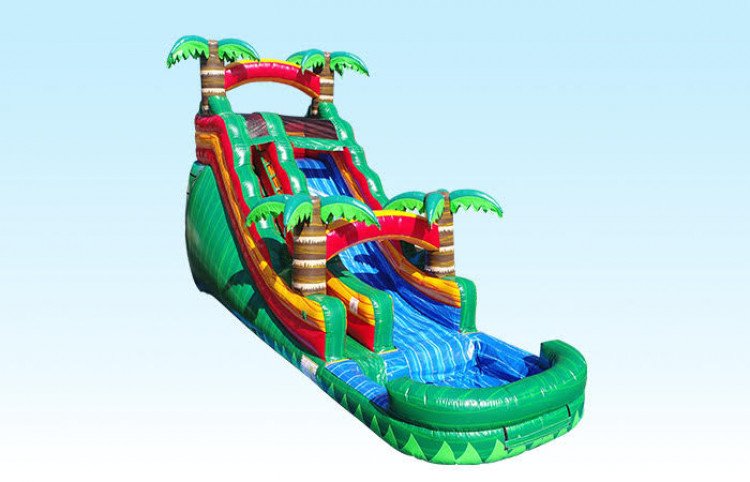 15 Foot Green Breeze Slide
from $299.00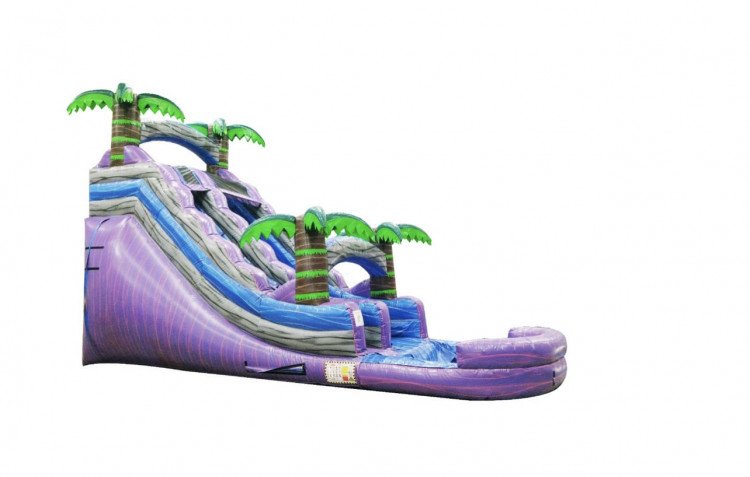 18 Foot Purple Plunge Slide
from $379.00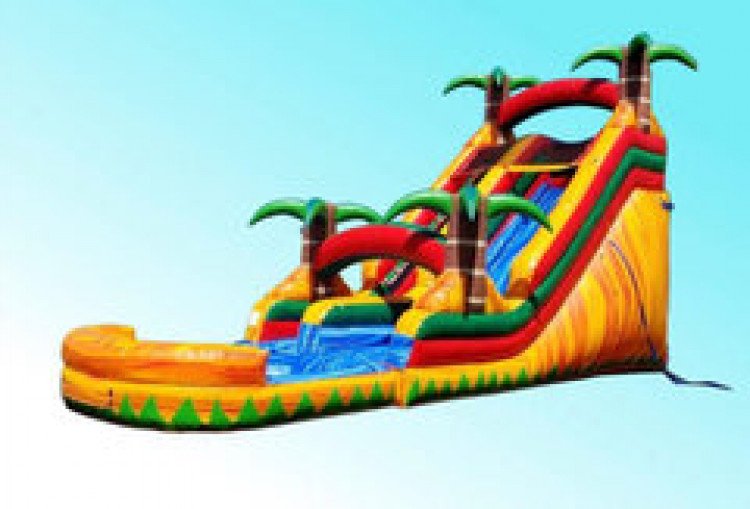 18 Foot Tiki Slide
from $379.00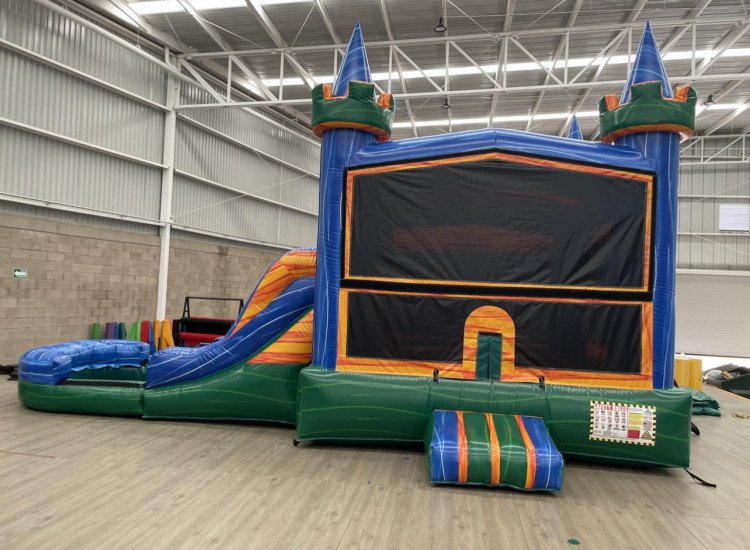 King's Castle Combo
from $289.00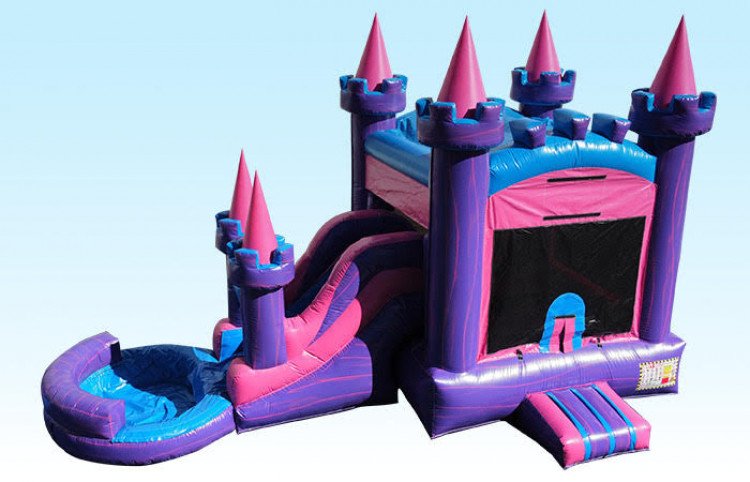 Princess Combo
from $289.00
Red Marble Combo
from $289.00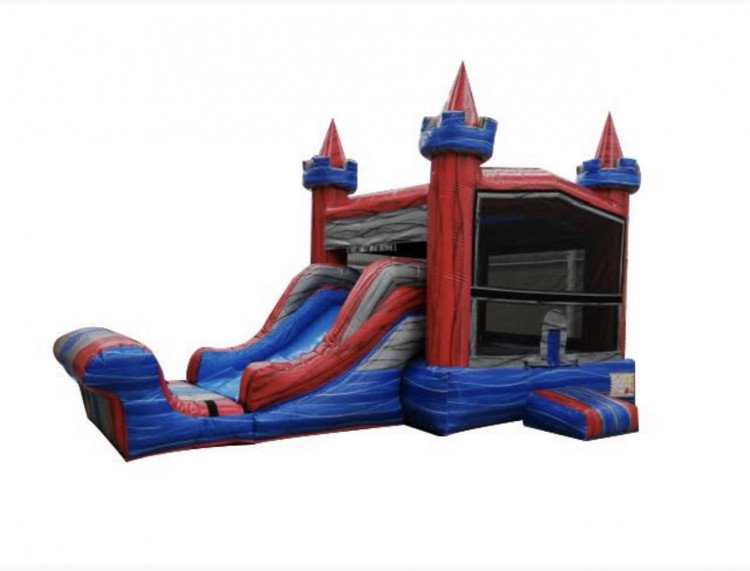 Superhero Combo
from $289.00